Property
Bright, because resolutely turned towards the outside, all the rooms of the Relais du Vert Bois have been restored with infinite attention to preserve the spirit of old stones.
A refined decoration, sober and chic at the same time where the soft and powdery colors as well as the high quality of the materials oriented towards the "wood" universe and the surrounding nature give this place a particularly restful, reassuring and rural character.
Paintings and insulation are 100% ecological. Oak, teak and cedar remain the kings of the Relais du Vert Bois, to which was awarded by Gites de France, le très rare et élitiste « cinq épis ».
You understand… Here, no stress, time does not count and you can really let go ...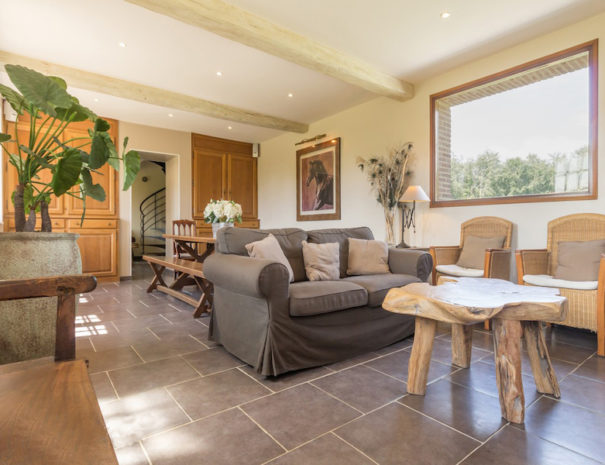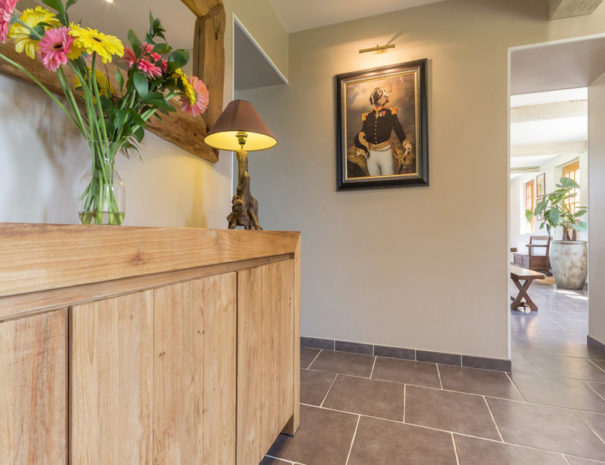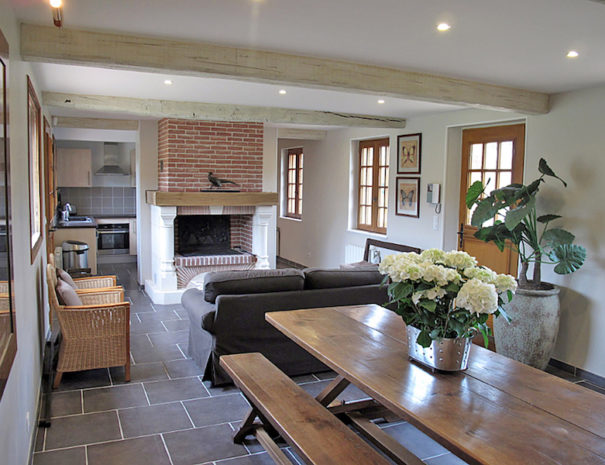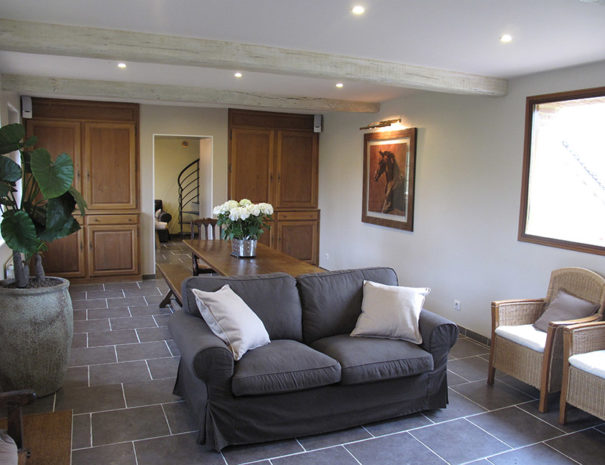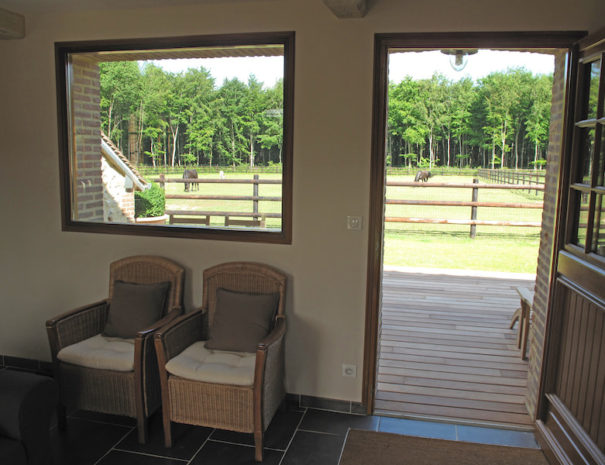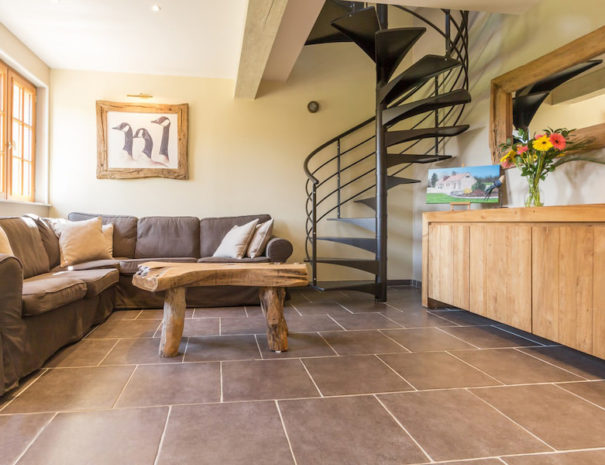 Dans un cadre intemporel et une palette de coloris harmonieuse, vous profiterez dans le salon et la salle à manger d'un espace vaste et chaleureux. Et ce sera sans compter la majestic fireplace built in the pure Norman traditions.
As an extension of the main lounge, the "boudoir" lounge is equipped with a large TV screen : il permet de se retirer en toute tranquillité, installé dans les profondeurs d'un confortable et large canapé.
You will be amazed to see how the colors of the ground floor change with the rhythm of the daylight, sometimes discreet, sometimes intense ...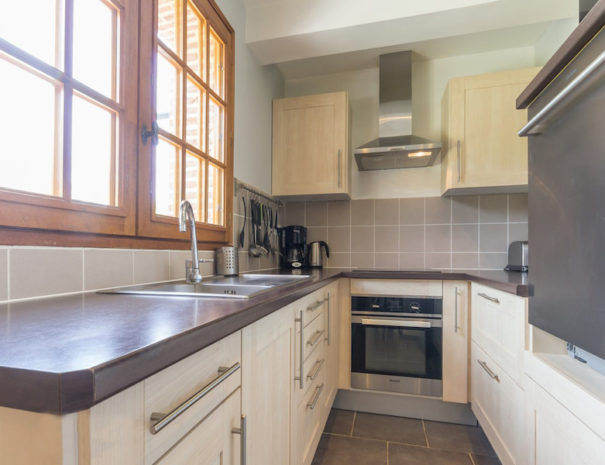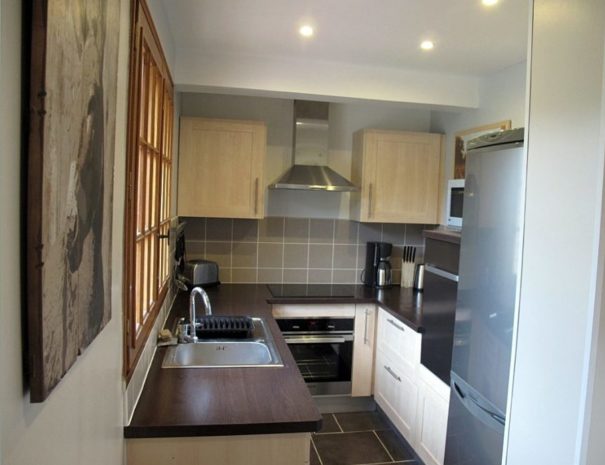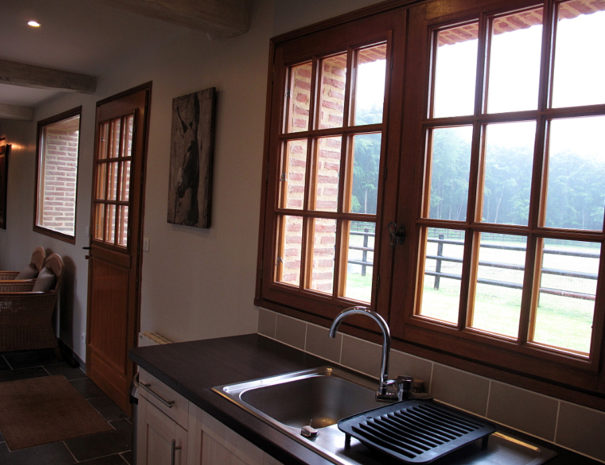 Place of sharing and life, the kitchen of the Relais du Vert Bois is fully equipped with major brand household appliances. Are available among others:
– Plaques chauffantes à induction et hotte
– Four traditionnel et micro-ondes
- Large capacity fridge / freezer
- Dishwasher 13 place settings
- Espresso and traditional coffee makers
- Robot, toaster, kettle and various accessories.
Thanks to clever ergonomics and storage, tout a été pensé pour vous faciliter la vie et vous permettre la préparation d'un repas en gardant un œil sur la nature environnante.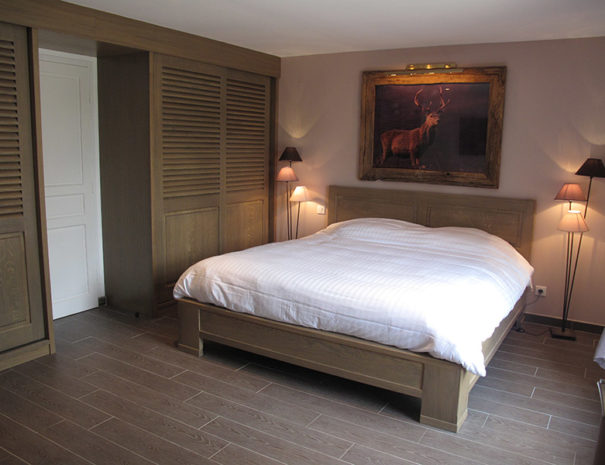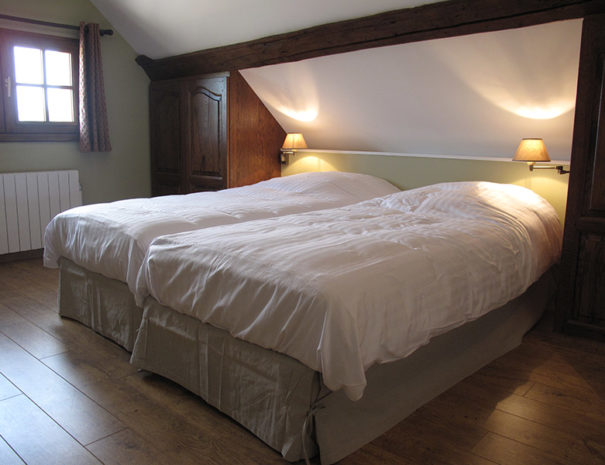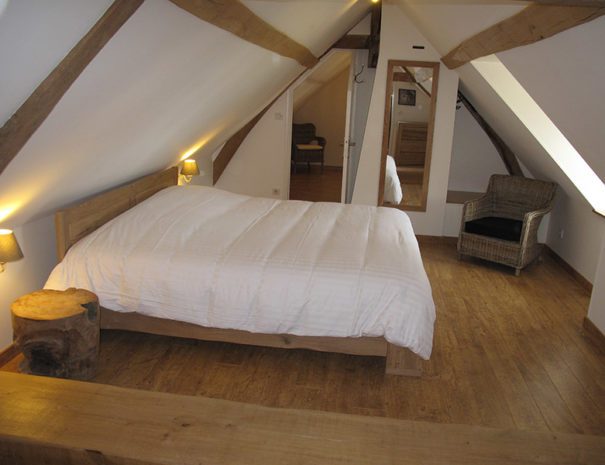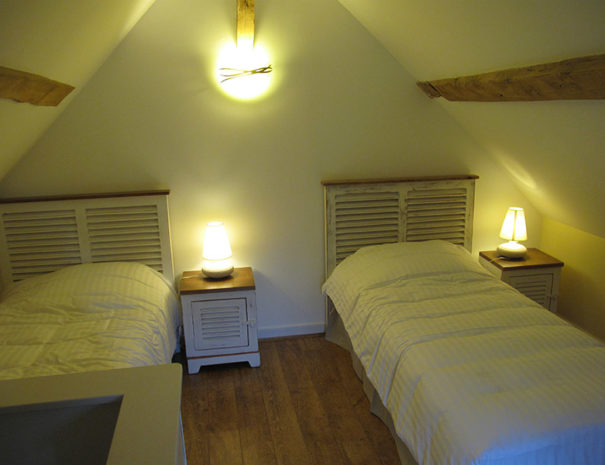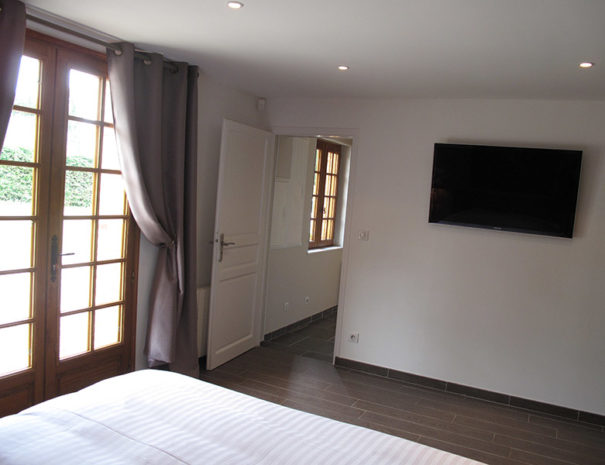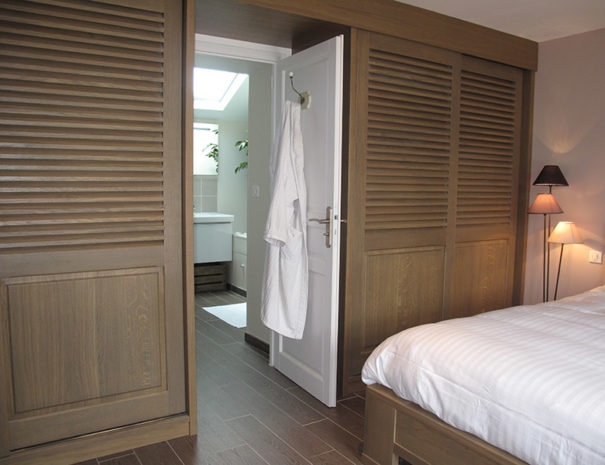 The Relais du Vert Bois counts 4 bedrooms with a soft and relaxing atmosphere, furnished with the greatest care.
Despite their diversity, all the rooms have several common denominators: the sense of space, the harmony of colors and the passion for refined materials and fabrics with understated luxury.
Each room has an exclusive Sealy © bedding, a brand recognized worldwide in the luxury hotel industry for its excellence in terms of impeccable quality of manufacture and absolute sleeping comfort.
Two bedrooms are equipped with 90 cm x 200 cm twin beds that can be linked to become one.
The other two bedrooms are equipped with King Size beds 180 cm x 200 cm.
The Relais du Vert Bois provides all-season pillows, sheets and duvets from Linvosges (at no extra cost).
Double-glazed windows and bay windows provide optimized thermal and sound insulation. All the windows on the first floor have child safety devices to prevent any risk of accidental fall.
Blinds and curtains are 100% blackout.
If there is one thing you can be sure of, it's that you will sleep like babies!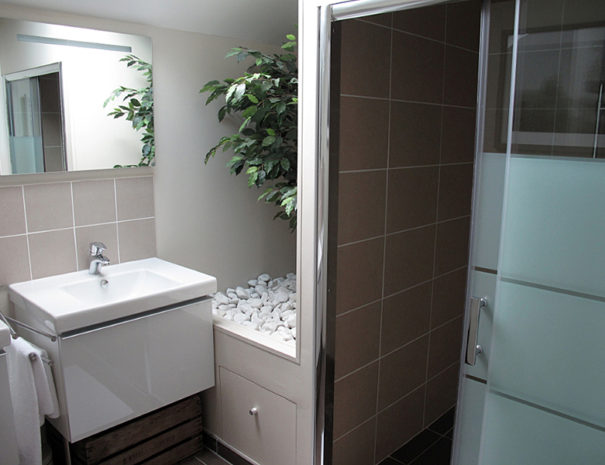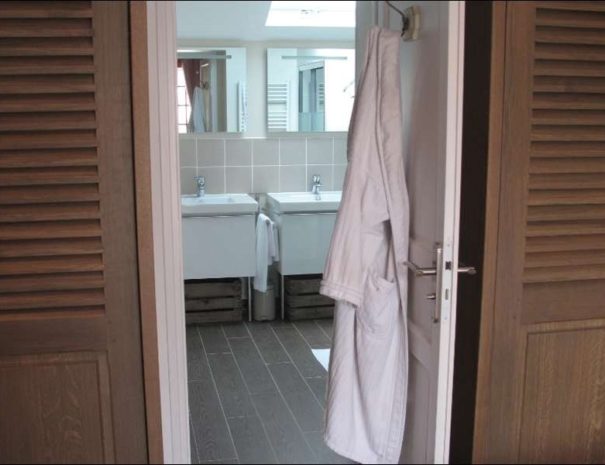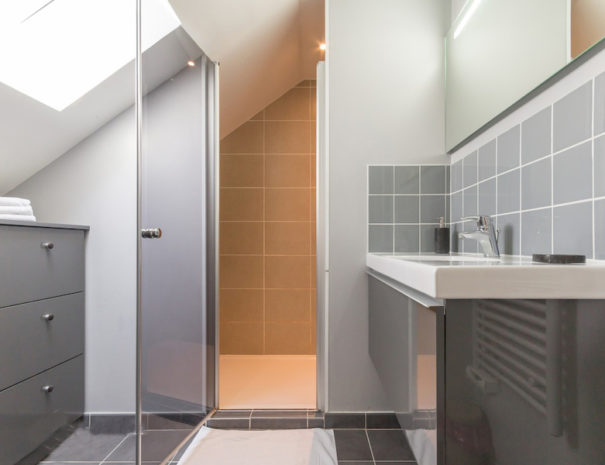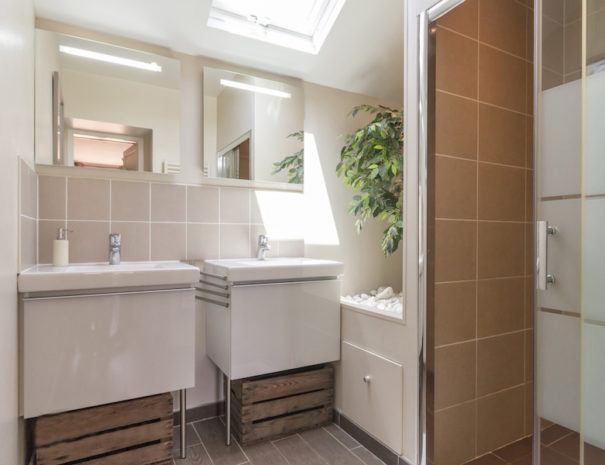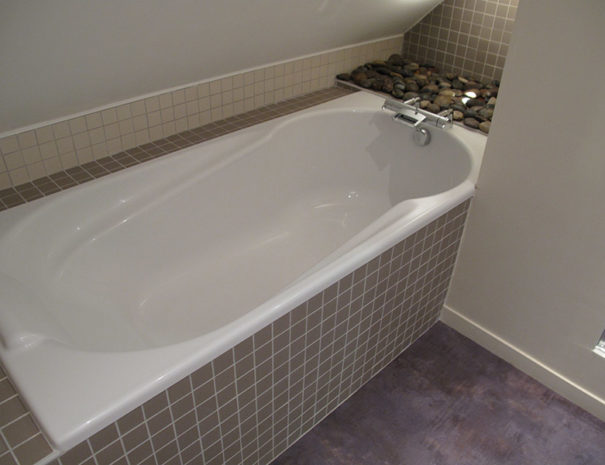 The Relais du Vert Bois has 3 Bathrooms.
Deux SDB sont équipées de vastes douches à l'Italienne, tandis que la troisième comporte une douche à l'italienne et une grande baignoire.
All have the latest generation equipment, combining rest and relaxation.
Towels and bath towels are available free of charge.
Le Relais du Vert Bois est également équipé de trois WC.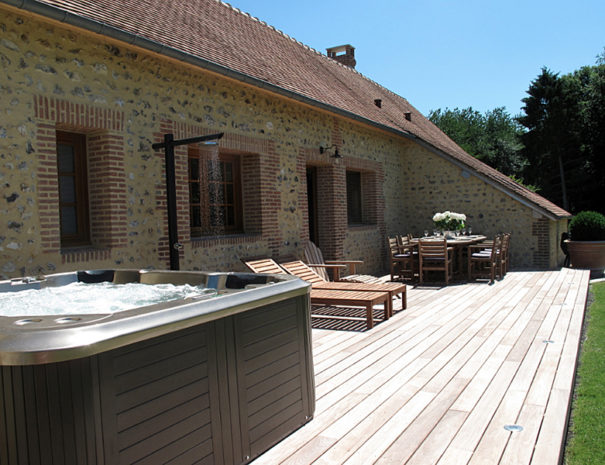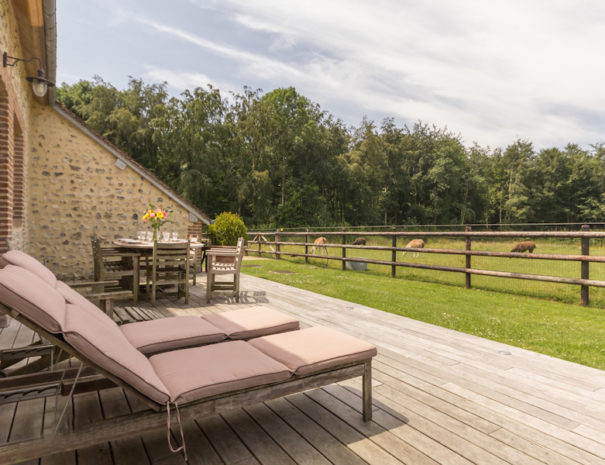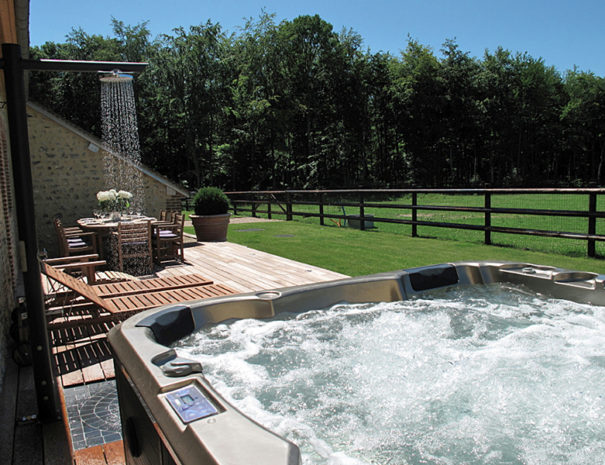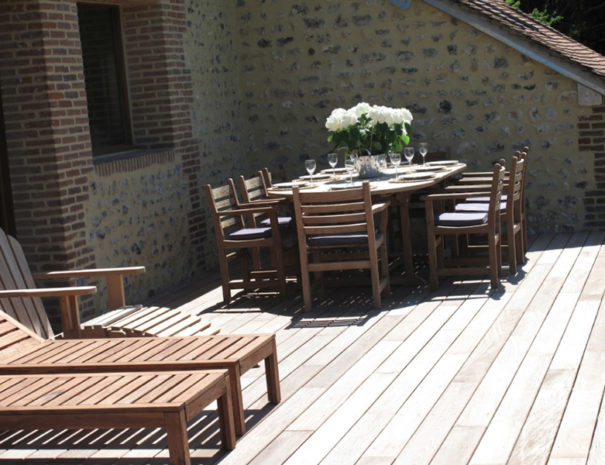 A large outdoor terrace all in raw wood, facing the forest and enclosed in the pastures of the property will guarantee you a show where every moment of Nature's life is at hand.
Se relaxer en observant les animaux du Parc, scruter l'orée de la forêt, sentir les effluves de l'herbe fraîchement coupée, écouter et contempler la multitude d'oiseaux qui a fait du Relais du Vert Bois son habitat privilégié….
Ici tout engage à la rêverie que vous soyez confortablement installé à bouquiner  sur la terrasse dans le jacuzzi ou à table avec votre famille et vos amis.
La terrasse extérieure est équipée d'une douche, de bains de soleil, de chaises longues, d'un parasol, d'une table et de chaises en bois.
the Relais du Vert Bois includes a magnificent outdoor spa can be used all year round thanks to its constant temperature of 37 ° C.
Synonymous with relaxation and well-being, our spa has several massage programs, is accessible to disabled people and rainwater exclusively constitutes the 2,500 liters of the filling.
Filtrée et adoucie naturellement, notre eau de pluie élimine tout risque allergique cutané et d'agression quelconque pour la peau.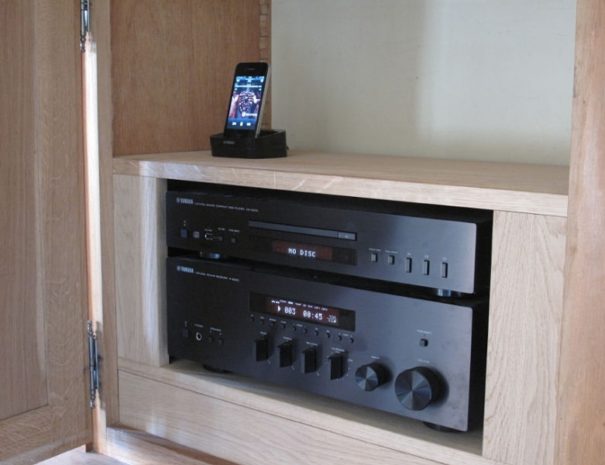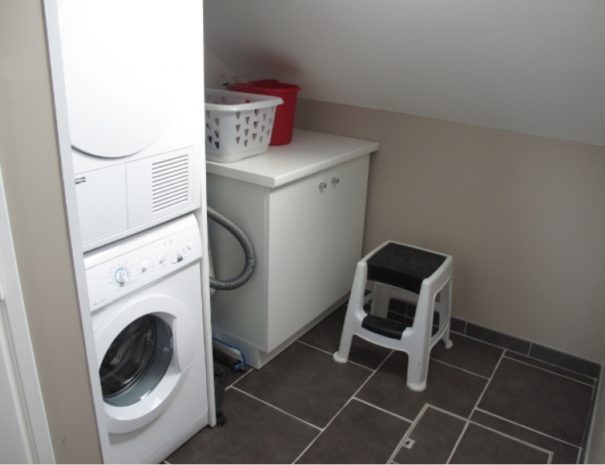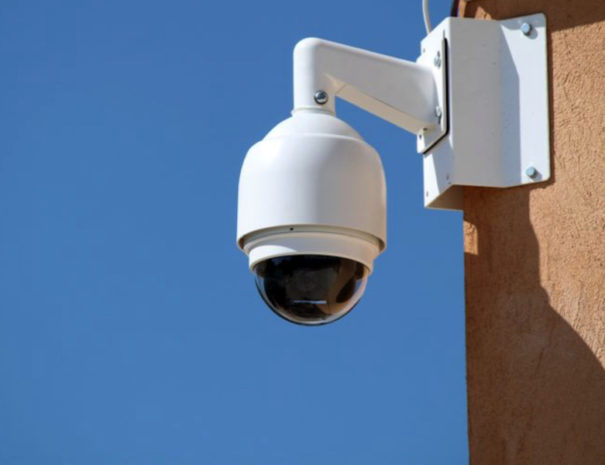 Le Relais du Vert Bois est un espace entièrement clos garantissant respect for your privacy and security.

Un vaste parking extérieur est accessible à tout type de véhicule.
Disposant d'un visiophone / digicode intégré à un système d'ouverture automatique du portail, la propriété est également équipée d'un système d'alarme autonome et d'une vidéosurveillance extérieure étendue reliée à une société de gardiennage proche.
L'internet Haut Débit avec wifi est disponible partout dans le Relais du Vert Bois y compris depuis la Terrasse Extérieure.
Le système hi-fi avec bluetooth permet de disposer de la musique dans le Relais du Vert Bois sans contrainte !
Although relatively isolated, the Relais du Vert Bois is totalement accessible au réseau téléphonique mobile 4G regardless of your operator: you will therefore remain contactable in an emergency.
You have a washing machine and a dryer, as well as a specific storage unit inside which a vacuum cleaner and an iron are available.
The management of soiled linen is facilitated by a specific space allowing better management during long stays.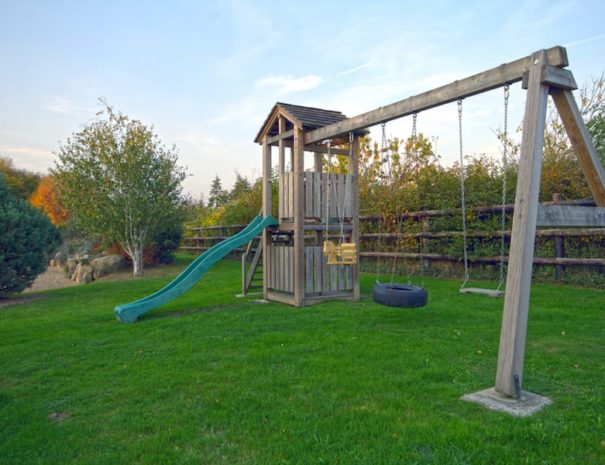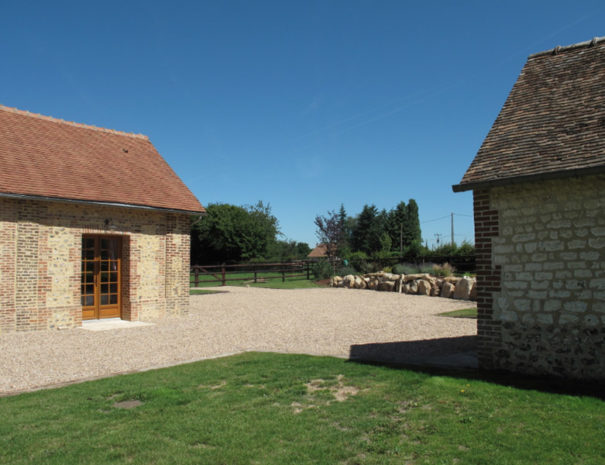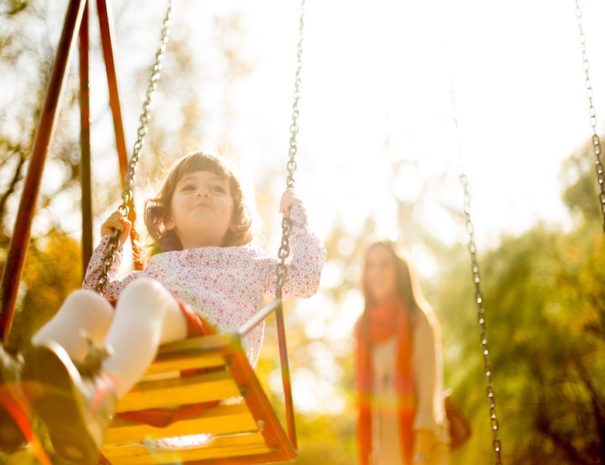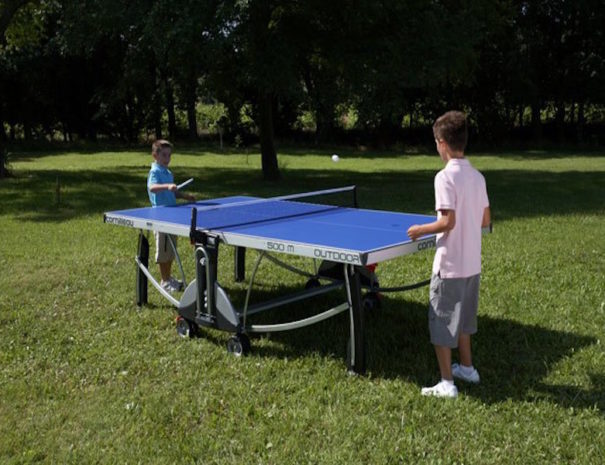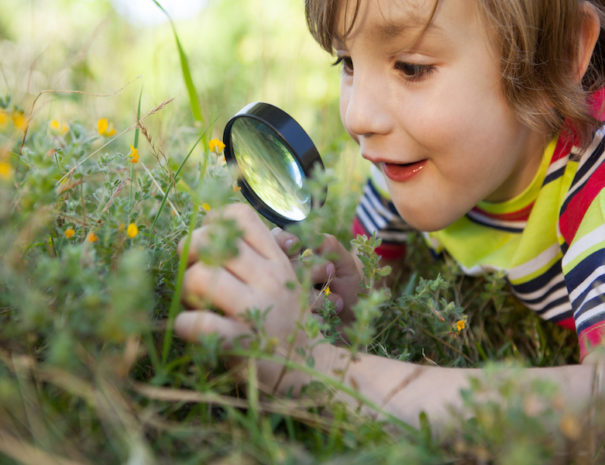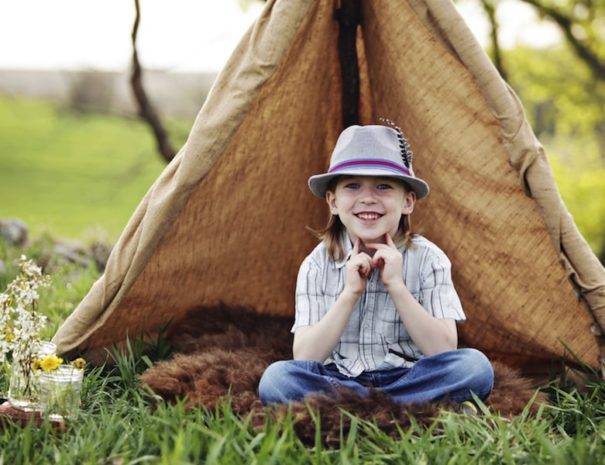 The Relais du Vert Bois is the ideal place for families!
Une table de ping-pong, divers jeux de plein air et un portique en bois de cèdre (avec toboggan, balancelle pour tout petit, pneu et balançoire) sont disponibles dans l'immense jardin clos de la propriété : des heures de jeu en perspective…